Get them growing and inspire the next generation of gardeners
Dobbies celebrates National Children's Gardening Week 29th May - 6th June 2021. It's the perfect time to nurture children and grandchildren's interest in the great outdoors.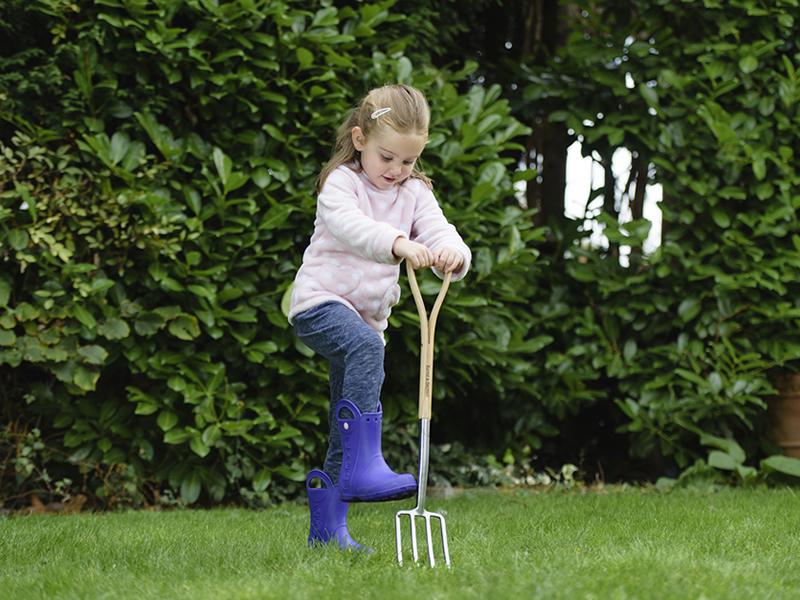 Article Source: Dobbies
First Published: 24 May 2021 13:05
Updated: 25 May 2021 12:56
Get them growing…Inspire the next generation of gardeners

Dobbies celebrates National Children's Gardening Week 29th May - 6th June 2021

The benefits of being in nature have many positives and spending time in the garden is a great way to encourage less screen time, in a calm, plug-free space.

As National Children's Gardening Week returns this May (29th May – 6th June) it's the perfect time to nurture children and grandchildren's interest in the great outdoors.

Not your average garden centre, Dobbies is on a mission to inspire everyone of all ages to have a grow - no matter the size of your garden. Not only that, but they are encouraging families to use sustainable products and practices. Sharing expert advice and ideas for National Children's Gardening Week, Dobbies Horticultural Director Marcus Eyles said:

"With the return of warmer weather, it's a busy time in the garden, with young plants maturing, seasonal flowers in bloom, and plenty of wildlife to watch out for. There are many easy to grow plants to get little ones interested. Sunflower growing competitions always cause lots of excitement to see whose plant can grow the tallest!

"Passing down both knowledge and a passion for gardening to future generations is so important, as there are many valuable life skills that can be learned in the process. From practicing patience, to learning about the science of growing and sustainability - the garden naturally combines learning with playtime."

Ideas to get them growing…

Grow your own – Edible plants to grow now

There are plenty of easy fruit and vegetables to grow, plus many that don't require much space at all, with containers, window boxes and wall planters all making great mini vegetable gardens and some varieties, such as tumbling cherry tomatoes, growing happily in hanging baskets.

GYO is an ideal way to introduce your children to the enjoyment of growing their own food, broadening their understanding of where the food we eat comes from and also how easy it can be to grow many everyday items on your doorstep.
• Lettuce Little Gem (Strip £2.99)
• Tomato Moneymaker (9cm £1.49)
• Cucumber Snack Mini (Strip £2.99)

Nurture nature, plants that will support garden wildlife
• Dahlia (1L £3.99)
• Bidens Bee Dance (1L £4.99)
• Lavandula Hidcote (2L 9.99)

Jungle – create your own Jurassic Jungle
Children will love to grow their very own garden jungle, the perfect backdrop for little explorers to play in!

Outdoors:
• Phoenix canariensis (£9.99)
• Phormium 'Brown Sugar' (3L - £18.99)
• Fargesia assorted (2L - £19.99)

Indoors:
• Monstera – Cheese plant
• Dypsis – Parlour palm
• Microsorum – Crocodile fern
• Cacti & succulents – easy to grow favourites
• Delsperma – Pickle plant
• Aloe vera
• Mimosa pudica – commonly known as a sensitive plant, it shrivels up when you touch it then relaxes again after a few mins – children will be in wonder of it!

Why not give them their own patch in the garden?

Family gardening is on the rise. This involves splitting up your patch, so children can have a dedicated area to care for; a raised bed can be an ideal solution for this. Get them involved from the beginning by adding personalised signs and finding out what they would like to grow. From sunflowers to carrots, there are plenty of easy-to-grow plants and vegetables.

Wildlife spotting

A brilliant way to get children outside and to learn about the natural world around them – plus a great chance to talk to them about sustainability and the important of environmentally-friendly products. One of the simplest activities is to spend time watching for visiting birds and keeping a tally of how many you see together. Throughout the year they will start to notice different species of garden birds and you can help to encourage them by setting up a bird feeder or installing a bird house. Making bird food is a fun and messy play activity for the weekend!

Go to dobbies.com/podcasts to listen to the 'Gardening with kids' podcast.


Got a story to share? Send us an email at hello[@]whatsonnetwork.co.uk
Latest Lanarkshire News
Sponsored Links
Popular Events
After 50 million years, the dinosaurs are back! Don't miss your chance to spot them on the Jurassic Lanark Trail this Summer!
Reopening on July 28th, David Livingstone Birthplace is set in 11 acres of beautiful park land and includes nature trails, the Livingstone and Lion sculpture, and a brand-new play park!
An interactive installation of 50 life-sized animatronic dinosaurs from the Jurassic, Triassic and Cretaceous periods is coming to Cuningar Loop this October!
New Lanark's regular indoor and outdoor market's showcase the best of hand-made products from designers and producers across Scotland!
Explore the thriving community of contemporary allotments, each with its own character, at Viewpark Gardens and Allotments as part of Scotland's Gardens Scheme!
Popular Venues